Germanium (Ge) is the preferred lens and window material for high performance infrared imaging systems in the 8-12 um wavelength band. Its high refractive index makes Ge ideal for low power imaging systems because of minimum surface curvature. Chromatic aberration is small, often eliminating the need for correction.
Germanium is most widely used for lenses and windows in IR systems operating in the 2 um - 12 um range. Its transmission is very temperature sensitive, becoming opaque near 100°C. Environment does not cause problems because Germanium is inert, mechanically rugged, and fairly hard.
Germanium is a high index material that is used to manufacture Attenuated Total reflection (ATR) prisms for spectroscopy. Its refractive index is such that germanium makes an effective natural 50% beamsplitter without the need for coatings. It is also used extensively as a substrate for production of optical filters. Germanium covers the whole of the 8-14 micron thermal band and is used in lens systems for thermal imaging. It can be AR coated with diamond producing an extremely tough front optic.
Application as window, lens, beamsplitter, ATR prism or filter in spectrometers and in thermal imaging
Optical window materials comparison:
| | |
| --- | --- |
| Material | optical glass |
| Design Wavelength | 632.8 nm |
| Surface Figure | λ/2 |
| Diameter Tolerance | +0.1, -0.1 mm |
| Thickness Tolerance | ±0.2 mm |
| Paraxial Focal Length | ±2% |
| Centration | <3 arc minutes |
| Clear Aperture | >85% |
| Surface Quality | 60-40 scratch and dig |
| Protective Bevel | 0.25 mm x 45° |
Other Items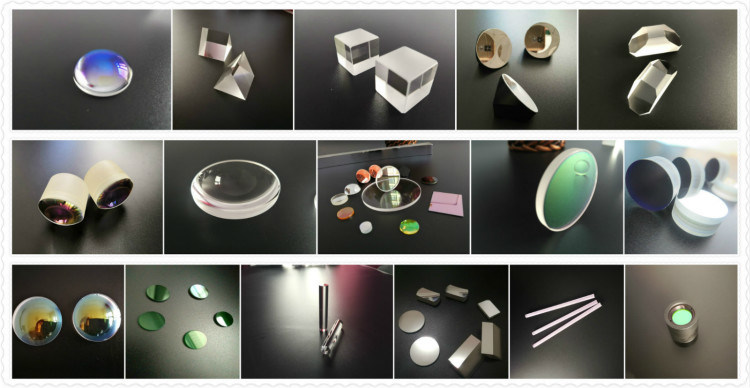 Factory information

Yutai Optics, we specialize in the design and volume manufacturing of high performance optical components such as lens,prisms, windows,filters,mirrors and more for use in optical instruments and laser systems, as well as for military, telecommunications,medical, environment monitoring industry,material is widely ranged from optical glass to IR and UV glass.
As a Fast-growing supplier in Optics, Yutai Optics offers excellent service and good quality items,our products have been appreciated by many European and American customers,of course we build a long-term cooperation.YuTai Optics has quickly established itself as a leader in optical components from its advanced technology and quality control.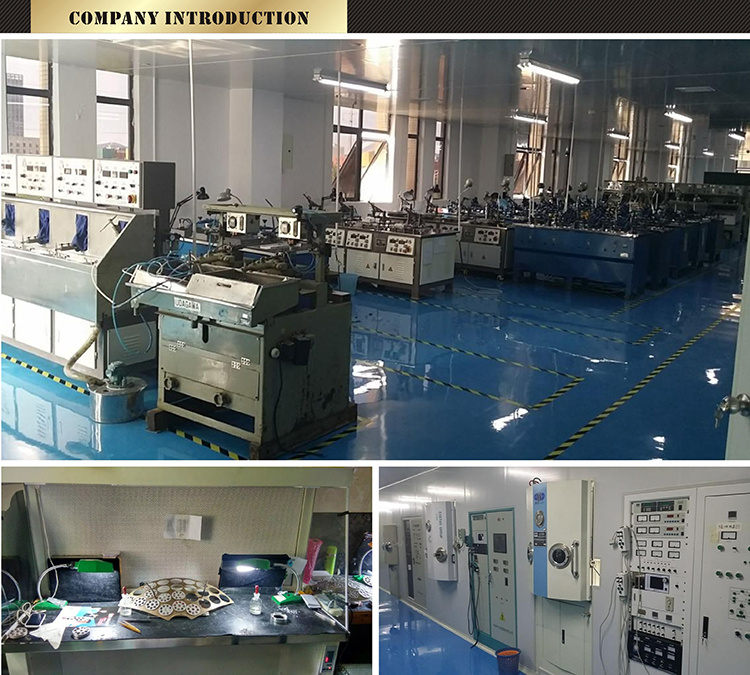 Our Advantage
Sells Team
Yutai Optics has a professinal sells team with excellent service, we tracking from inquiry to delivery of items.We try our best to meet each customers'request.
Produciton Team
Yutai Optics has many experienced engineers and advanced machines, they are the important guarantee for the higher quality products.Our advanced production machines list:
Ring polishing machine, Single axis machine, Two axis machine, Four axis machine,Centering edging machine,Mechanical milling machine,Spectrograph, Grinding machine,nanotech.250upl,talysurfi120.
Inspection Team
Advanced testing equipment and methods are important guarantee for the production of high-precision products.Our testing machine is ZYGO, Stereo interferometer,Horizontal interferometer.We provide testing report for each batch for your items.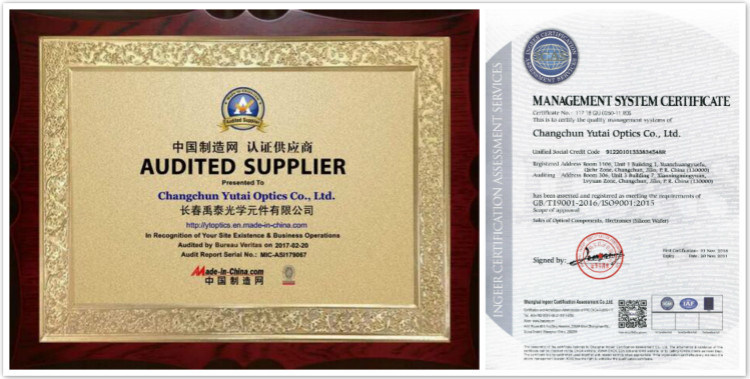 Process for most optics
Material-cutting-rounding-milling-grinding-polishing-edging-cleaning-coating-gluing-edging-blacking-accembly-packing-shipping
Packaging & Shipping
1 Package Detail: A. Standard carbon and envelop with plastic foam.
B. Safety green carton.
C. Customized.

2 Delivery Detail: Within 30 days.(Also depand on the quantity)

Payment: