Germanium is a high index material that is used to manufacture Attenuated Total reflection (ATR) prisms for spectroscopy. Its refractive index is such that germanium makes an effective natural 50% beamsplitter without the need for coatings.
Germanium (Ge) Optical Components are used in many Infrared (IR) applications or systems, including thermal imaging, spectroscopy, or with monochromatic light sources such as quantum cascade lasers. German (Ge) Optical Components are Optical Components designed for high performance in the Infrared (IR) spectrum without the use of Infrared (IR) anti-reflection coatings.
The Knoop Hardness of germanium (780) is approximately twice that of magnesium fluoride, making it ideal for infrared applications requiring rugged optics. Germanium is subject to thermal runaway, meaning that the transmission decreases as temperature increases. As such,germanium windows should be used at temperatures below 100°C. Germanium's high density (5.33 g/cm3) should be considered when designing for weight-sensitive systems. Windows are typically availabe in a variety of sizes, contact us for availability.
Other Items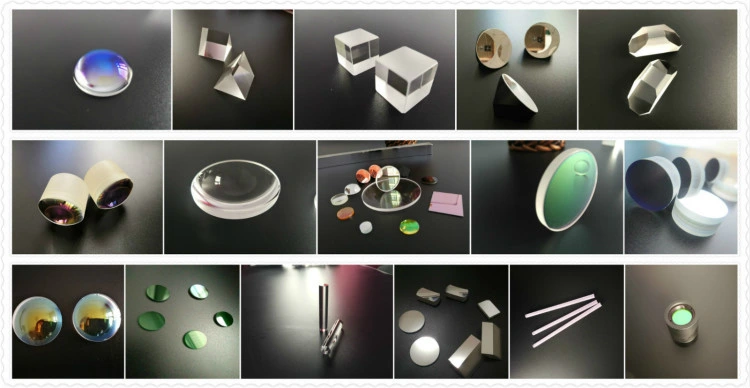 Factory information

Yutai Optics, we specialize in the design and volume manufacturing of high performance optical components such as lens,prisms, windows,filters,mirrors and more for use in optical instruments and laser systems, as well as for military, telecommunications,medical, environment monitoring industry,material is widely ranged from optical glass to IR and UV glass.
As a Fast-growing supplier in Optics, Yutai Optics offers excellent service and good quality items,our products have been appreciated by many European and American customers,of course we build a long-term cooperation.YuTai Optics has quickly established itself as a leader in optical components from its advanced technology and quality control.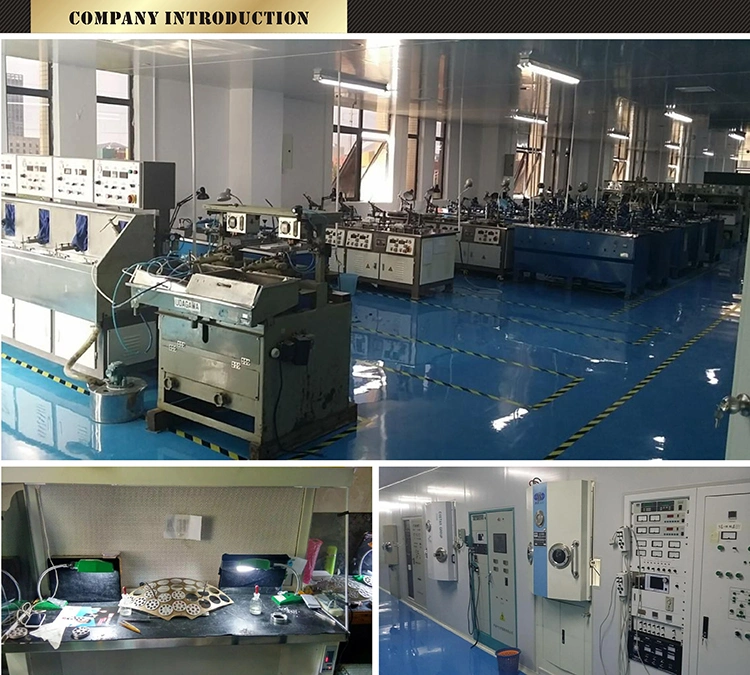 Our Advantage
Sells Team
Yutai Optics has a professinal sells team with excellent service, we tracking from inquiry to delivery of items.We try our best to meet each customers'request.
Produciton Team
Yutai Optics has many experienced engineers and advanced machines, they are the important guarantee for the higher quality products.Our advanced production machines list:
Ring polishing machine, Single axis machine, Two axis machine, Four axis machine,Centering edging machine,Mechanical milling machine,Spectrograph, Grinding machine,nanotech.250upl,talysurfi120.
Inspection Team
Advanced testing equipment and methods are important guarantee for the production of high-precision products.Our testing machine is ZYGO, Stereo interferometer,Horizontal interferometer.We provide testing report for each batch for your items.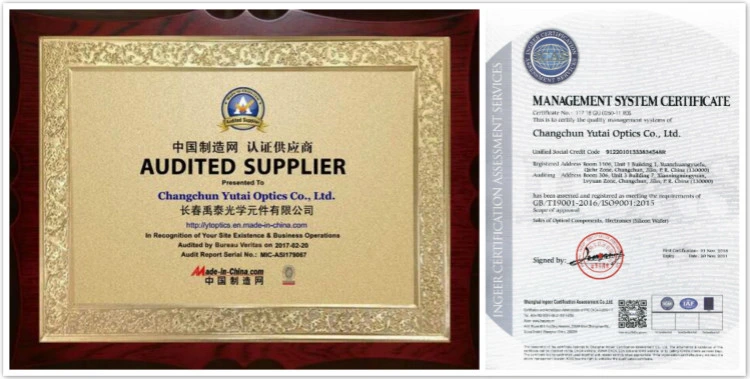 Process for most optics
Material-cutting-rounding-milling-grinding-polishing-edging-cleaning-coating-gluing-edging-blacking-accembly-packing-shipping
Packaging & Shipping
1 Package Detail: A. Standard carbon and envelop with plastic foam.
B. Safety green carton.
C. Customized.

2 Delivery Detail: Within 30 days.(Also depand on the quantity)

Payment: