Features of Positive Meniscus Lens:
The positive meniscus lens is composed of two curved surfaces with similar radius of curvature and has positive focal length. It's usually used to reduce the focal length of another lens, increase the numerical aperture and other related applications.
In order to reduce the spherical aberration, the beam should be incident on the convex surface of the lens when the collimation beam is expanded or contracted or diverged. The beam should be incident on the concave surface when it's used for convergence collimation beam.
The positive meniscus lens is mainly used to minimize spherical aberration.In combination with another lens, it can reduce the focal length and increases the system numerical aperture (NA) without introducing significant spherical aberrations.
When it used for converging parallel light, in order to minimize spherical aberration, the convex surface of the lens should be oriented towards the direction of the light source.The coated lens is also widely used in visible light and near infrared applications.
Product parameters
| | |
| --- | --- |
| Thickness tolerance | ±0.01mm |
| Dimensional Tolerance | ±0.01mm |
| Sueface accuracy | λ/10 |
| Clear aperture | >90% According to the customers demand |
| Scope of coating | 200-3000nm |
| Processing range | Φ10mm-90mm |
| Surface quality | 60-40 |
| Product material | K9,N-BK7,JGS series ultraviolet fused quarts |
Product pictures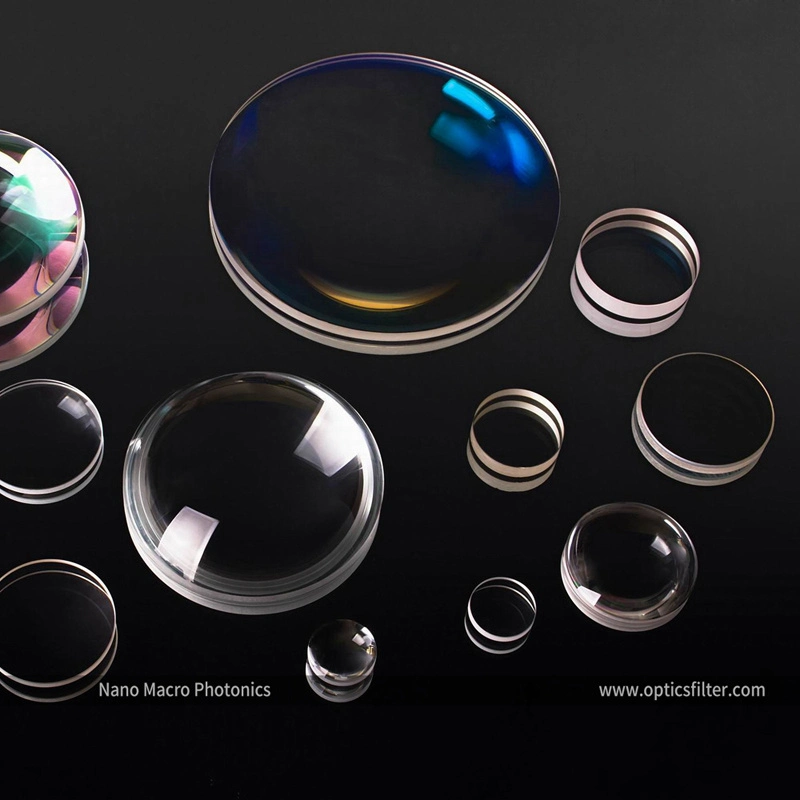 Workshop pictures
NMOT company has built more than 5000 square meters factory and thousand level dust-free purification workshop and a complete set of precision optical products processing production line, with advanced imported vacuum optical coating equipment and precise spectrophotometer testing instrument, and passed the ISO9001 and other international certification.