Plano convex lenses have one plano surface and one convex surface, they have a positive focal length. Plano convex lenses are widely used for focusing and collecting light in optical instrument. We produce plano convex lenses with crown glasses, flint glasses, UV grade fused silica glasses and infrared glasses, such as N-BK7, N-BAK4, N-SF11, JGS1, quartz, Silicon and sapphire. Anti-reflective coating for plano convex lenses are available from us, we are able to coat at visible, UV and infrared wavelengths. We produce plano convex lenses with competitive prices and fast delivery. For custom made lenses, please send us drawings or specifications.
Our custom made capabilities
Substrate

Optical glass N-BK7, N-BAK4,UV grade fused silica,silicon,sapphire, etc.

Diameter available

1.5mm to 800mm

Tolerance

+/-0.02mm

Thickness tolerance

+0/-0.05mm

Surface quality

40-20 or 20-10

Irregularity

Lambda/2 or better

Centering

1 arc min or better

Chamfer

0.2mm*45 degrees

Coating

Anti-reflective coating for visible, NIR, UV and infrared wavelengths or no coating
Our factory and our excellent products:
Nanjing Shuncheng Optical Components Co.,Ltd. is a professional manufacturer of precision optical spherical lenses, cylindrical lenses, optical plates and optical filters for power laser applications, opto-mechanics, electro-optical and optical instruments. Our factory was founded in the year 1998. We are located in Nanjing city, about 200km from Shanghai. We have 65 workers, 58 of whom are production staff. Most of them are rich-experienced workers, and they have skilled technology in production, research and test, most workers have been with us for more than 18 years.
Here is a list of plano convex lenses we have in stock
:
| | | |
| --- | --- | --- |
| Diameter (mm) | Focal length(mm) | Material |
| 12.7 | 25.4 | H-K9L |
| 10 | 10 | H-ZF13 |
| 40 | 70mm | H-K9L |
| 25 | 30 | H-K9L |
| 25 | 35 | H-K9L |
| 25 | 40 | H-K9L |
| 50.8 | 200 | H-K9L |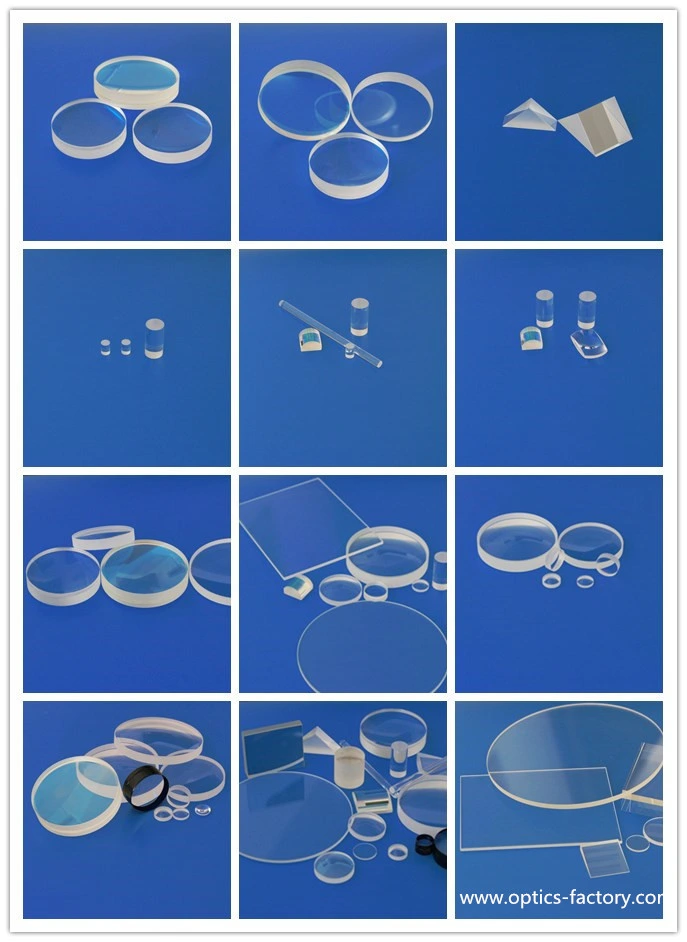 Our workshop and machines: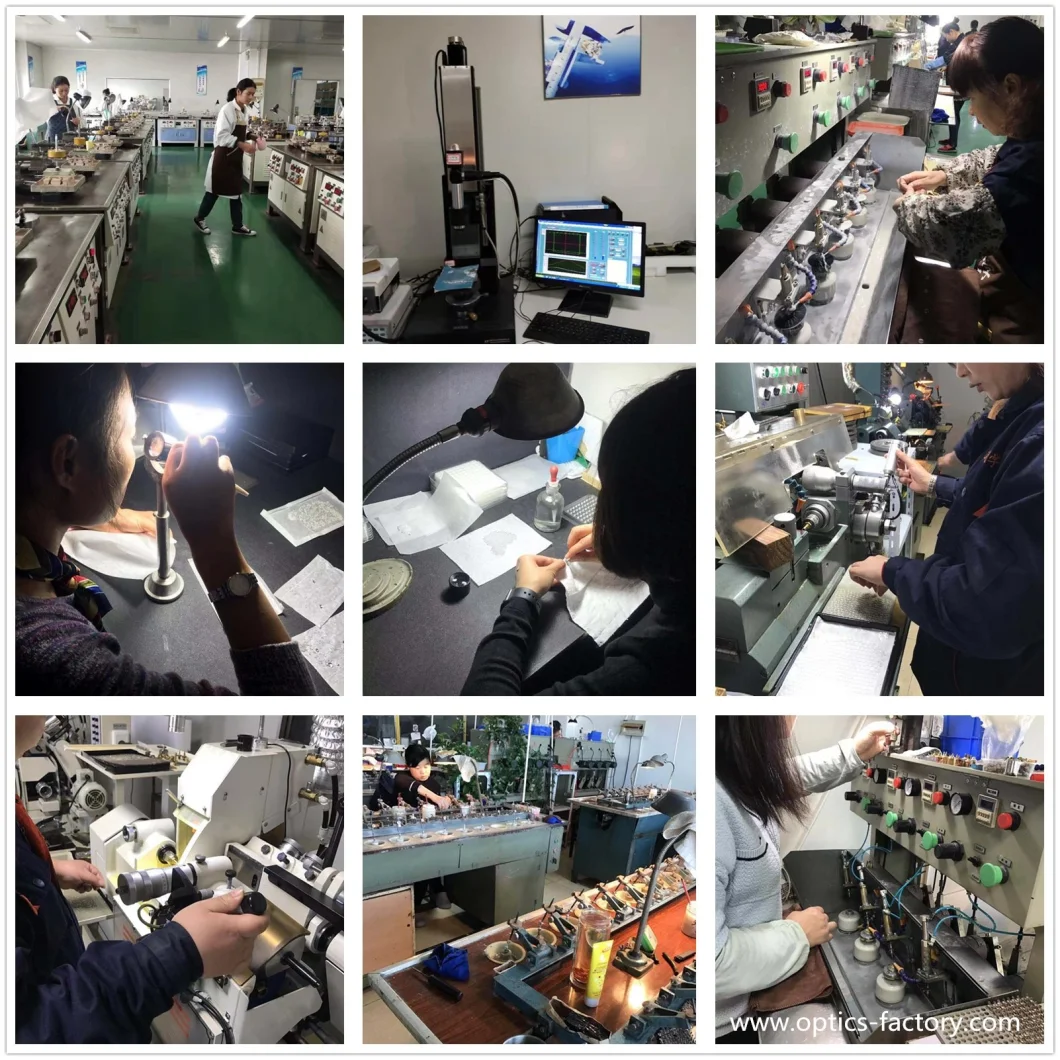 Our testing and inspection: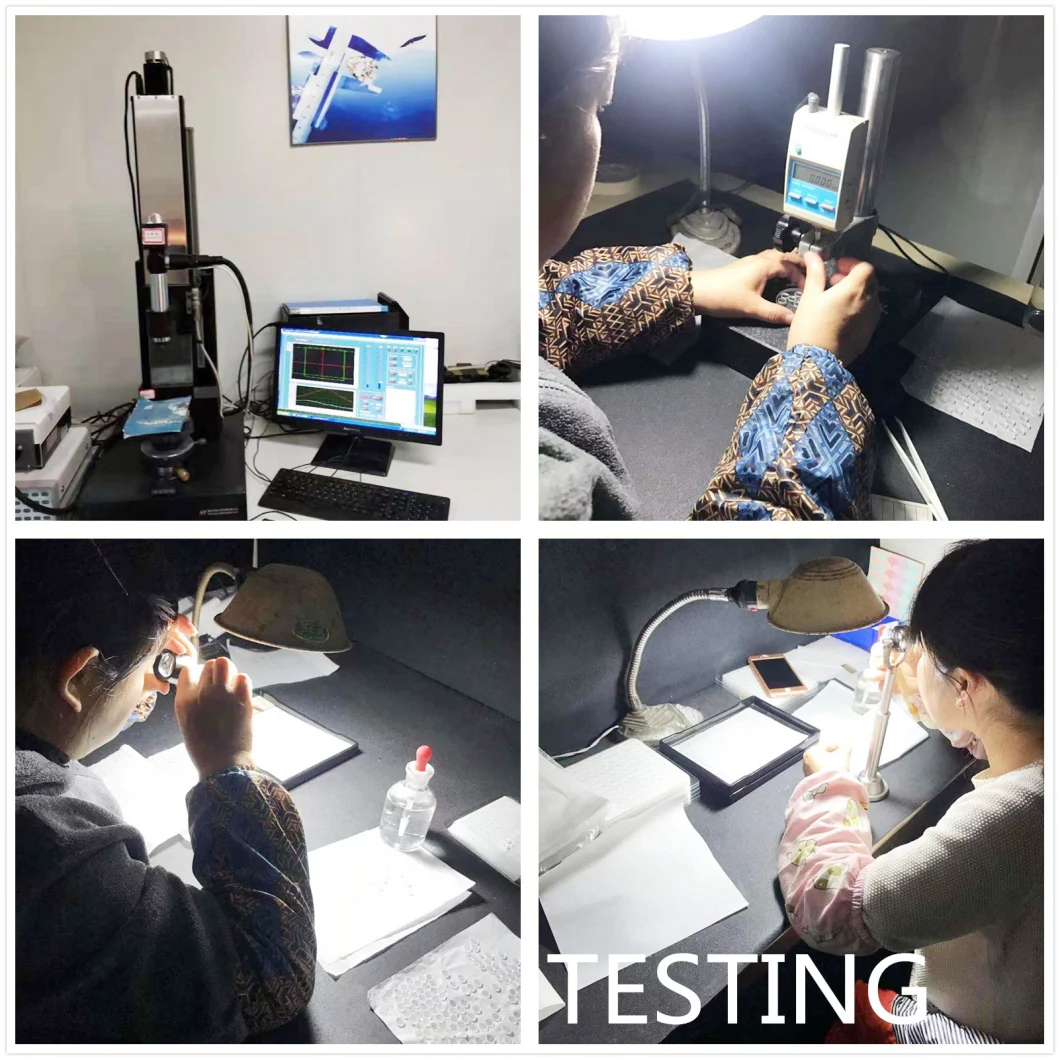 FAQ:
Question 1: How will you control the quality of the optical lenses ?
Firstly we have skillful production workers for manufacture of the lenses. Before delivery, our QA team carefully test each lenses before packing, using our advanced test machines.
Question 2: What machines do you have for production of plano convex lenses ?
Polishing machines ( 12 units) both for tradition polishing and fast polishing. Edging or centering machines (8 units), Cutting machines (4 units), Coating machines for single layer AR coatings( 4 units) and 2 units for broad band AR coatings. We do all the processes in house. We have

interferometer and focal length test machines for QA.
Question 3: Do you offer free samples ?
Yes, we do if we have the optics or similiar ones in stock. But you are kindly requested to bear shipping cost.
Question 4: Do you offer customized optical lenses and plates ?
Yes, we do. We offer standard optical lenses and plates. We also offer customized optical lenses and plates. Just send us detailed specifications or drawings.
Question 5: How will you pack the optical lenses and plates ?
We have customized plastic sheet for optics diameter6mm, 10mm, 12.7mm, 15mm, 20mm and 25mm. These plastic sheets are easy and convenient for your assembly. We also have customized small box for packing, then place the small box in the carton case. This packing is anti-static and shock resistant. It
'
s really safe during transit.
Question 6: What's your monthly production quantity ?
Our monthly production quantity is 300,000pcs of optical lenses and plates.