What is optical window?
Optical Windows are flat, plane-parallel, transparent optical surfaces designed to protect sensors and other electronic instruments from environment conditions.
Optical Window selection considerations include material transmission properties as well as scattering, strength and resistance to certain environments. Their use should not impact on magnification of a system. Optical Windows can be optically polished and incorporate an element for diffusing light source to control illumination.
AR coatings can be applied to ensure maximum transmission performance for a particular wavelength. The windows are made in a range of materials including UV Fused Silica, Quartz, IR Crystals and optical glasses. Our optical window properties include x-ray protection, non-browning to UV light and light transmission from deep ultra violet to far-infrared.
Optical window can be a protection of original when it's in two physical environments. And there is almost no effect on visible light,to coating on the surface of windows could increase the transmittance,the commonly used coatings are antireflection coating (AR) and scratch-resistant coating(AS).Optical glass flat with coating can enhance the light penetration strength,and own function of waterproof ,dustproof,and scratch-proof.
Optical windows by BK7 glass,fused silica,sapphire and float glass,the dimension
depends on your requirement,used in camera lenses,cellphone lens,microscope and so on.
VY Optics Photoelectric Technology Co.,Ltd. offers all types of windows made from different materials. Special size and materials are also available upon request. In addition, we provide a variety of single layer or multiplayer anti-reflecting coating on optical windows.
Specification of our optical windows as follow:
| | |
| --- | --- |
| Material | BK7 or other materials |
| Length tolerance | +/-0.01mm |
| Width tolerance | +/-0.01mm |
| Center thickness tolerance | 0.005mm |
| Surface quality | 80-50 to 10-5 Scratch/Dig |
| Surface flatness | <lambda to lambda/20 |
| Parallelism | <=1min -- 2sec |
| Clear Apenture | 80% -- 100% |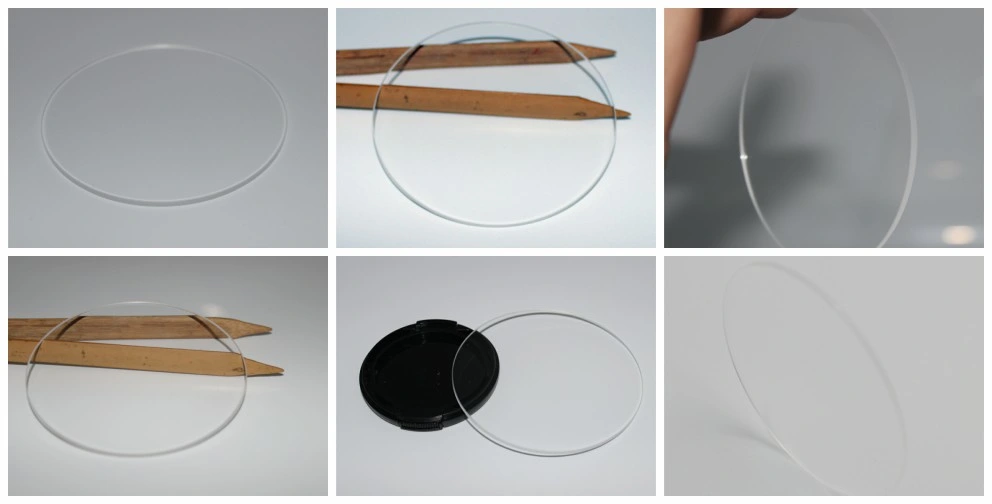 | | |
| --- | --- |
| Range of diameter | Dia.0.7mm-Dia.400mm |
| Range of curve radius | R1.5-R∞ etc. |
| Tolerance of diameter | +/-0.1, +/-0.01, +/-0.005 etc. |
| Surface accuracy | λ , 1/2λ , 1/4λ , 1/10λ etc. |
| Tolerance of Thickness | +/-0.1, +/-0.05, +/-0.01 etc. |
| Centration | +/-2′,+/-1′ etc. |
| Aperture N | 5, 1 etc. |
| Irregularity ΔN | 2, 1, 0.5, 0.2 etc. |
| Surface quality | 60/40, 40/20, 20/10, 10/5 etc. |
About us:
VY Optoelectronics Co., Ltd, established in 2010 in Optical City of China - Changchun.
Our company has strong production capacity,
in possession of
the domestically top production line
and excellent workers, which mainly are composed of researchers and technicians from the Chinese Academy of Sciences, Changchun Institute of Optics and Fine Mechanics and Changchun University of Science and Technology, they are experienced and could produce wide range of optical lenses.
What can we do for you ?
VY Optics provide professional design of optical lenses, Coating service and all kinds of optical elements processing include mainly high-precision prism, filter, rod lens, ball lens, dome lens, cylindrical lens, grin lens, micro-lenses, optical sapphire customized components, window, spherical lenses and aspheric lenses, powell lens and infrared materials products.
Why choose us ?
1. Reasonable quotation. We reject unrealistic low prices. As a prerequisite, to ensure the highest quality of lens and offer the reasonable price.
2.Quality assurance. Besides pass the ISO9001 certification, experience team and efficient equipment are the vital guarantee for the product.
3. Timely Delivery. We could ship goods to you in time as lead time we negotiate.
4. Convenient logistics services. We usually cooperate with the famous express logistics company, including 90% regions of the world and ensure the products can delivery to the customers safety and quickly.
Our Factory
Advanced processing equipment and complete production system could ensure that we can effectively control every aspect of the lenses processing, and avoid unnecessary loss and reduce costs!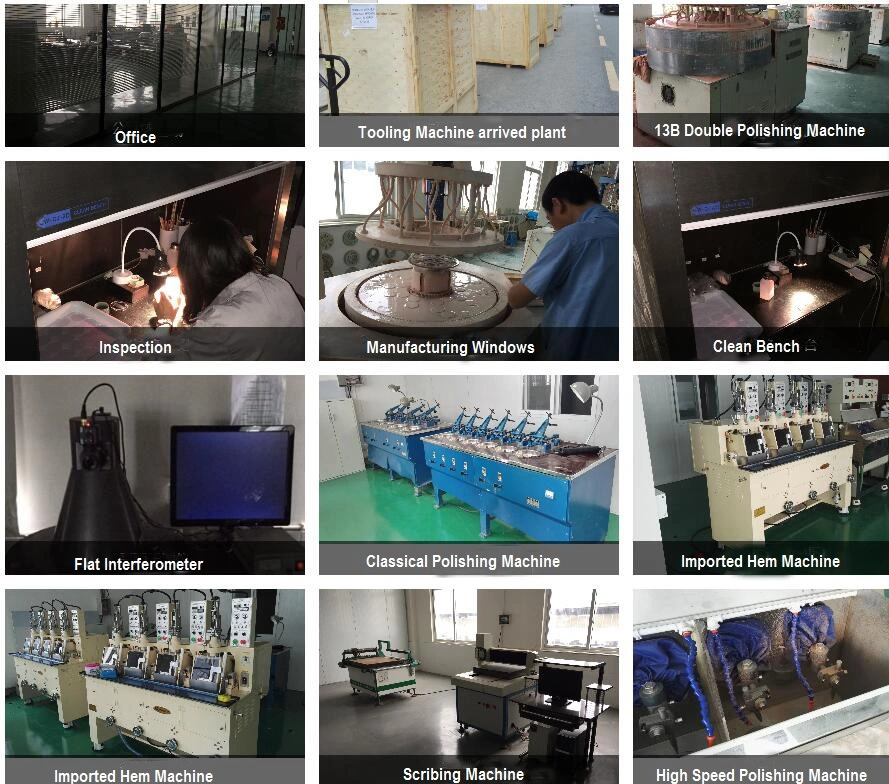 Exhibition
We participated exhibitions
-Laser World of Photonics in Munich,
and establish the business with many foreign customers.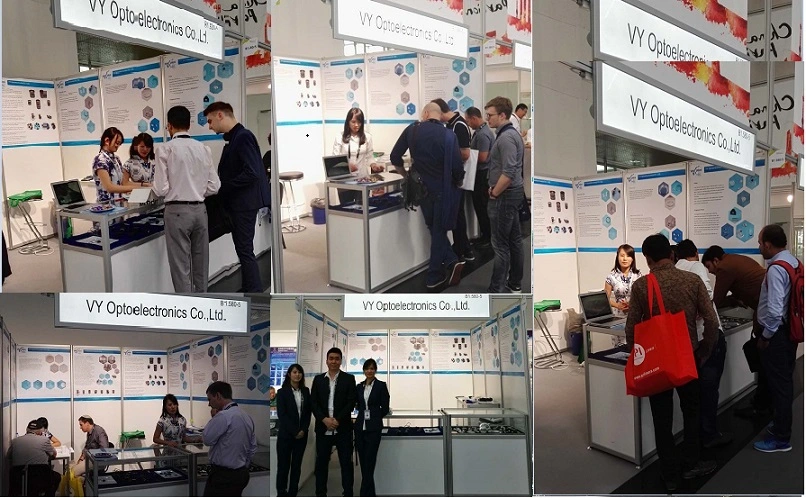 Other Products
VY Optics could provide a variety of types of optical components, including ball lens, dome lens, fingerprint prism, filter, rod lens, grin lens, cylindrical lens, achromatic lens, prism, powell lens, optical mirrors, optical windows,and spherical lens. We have ability to process high-precision micro lens and can customized various of the sapphire products and other infrared material lens according to the customer.

Packaging - Logistics
VY Optoelectronics Co.,Ltd. concerns each details of the package, cleaning, anti-static , shock-resistant . According to the quantity and shape of the product , we will take a different packaging process!

Logistics
In order to make the goods safe fast accurate to your hands, we generally recommend that you choose the international logistics company!