Product Description
Optical Mirrors are designed to reflect light for a variety of applications, including beam steering, interferometry, imaging, or illumination. Optical Mirrors are used in a wide range of industries, such as life sciences, astronomy, metrology, semiconductor, or solar.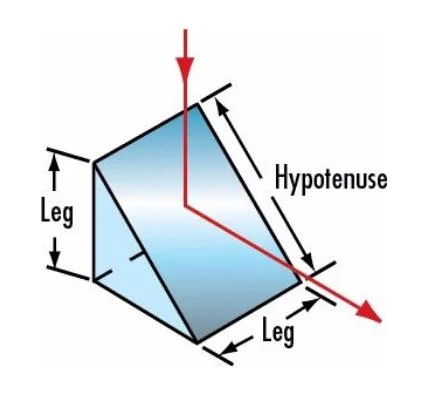 Right Angle Prism Mirrors
Coated Hypotenuse Right Angle Prisms are ideal for applications that require a single axis retroreflector. These prisms feature coating options that cover the visible and near-infrared spectrum, as well as tight angular tolerances.
| | |
| --- | --- |
| Dimensional Tolerance | +0/-0.1mm |
| Thickness Tolerance | ±0.1mm |
| Surface Flatness | λ1/4 |
| Surface Quality | 60/40, 40/20 or better |
| Clear Aperture | >90% |
| Coating | Custom |
| Bevel | Protective bevel as needed |
| Angle Tolerance | <3 arc min |
Shenyang Ebetter Optics Co., Ltd. has been engaged in more than 20 years. We have rich experience in production and customer service, it can meet the different custom requirement of customers.Our main products include Diffraction gratings, Optical lens, prisms, Optical mirrors, Optical windows and Optical filters etc.All products of our company have passed CE and RoHS certification, and we have ISO9001 certification.