Product Description
Optical windows are falt, plane parallel plates which are often used as protective barriers for electronic sensors or detectors from outside environments. When selecting windows, please consider materials, transmission, scattering, parallelism and resisitance to certain environment or mechanical properties of the substrate.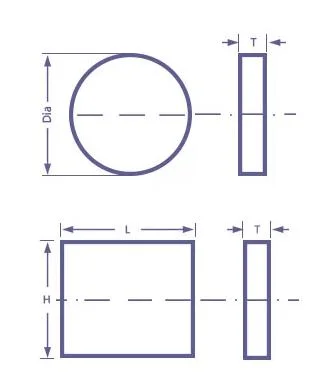 Magnesium Fluoride (MgF2) Windows
Magnesium Fluoride (MgF2) Windows offer excellent broadband transmission from the deep-UV to the mid-infrared. DUV transmission makes them ideal for use at the Hydrogen Lyman-alpha line and for UV radiation sources and receivers, as well as excimer laser applications. MgF2 is a rugged material resistant to chemical etching, laser damage, and mechanical and thermal shock. It has a Knoop Hardness of 415 and index of refraction of 1.38.
Note: These optical windows are very sensitive to thermal shock.
| | |
| --- | --- |
| Diameter | 0.2-300mm |
| Thickness | 0.1-100mm |
| Dimension tolerance | +/-0.1mm or +/-0.02mm |
| Surface quality (scratch & dig) | 60/40, 40/20 or better |
| Clear aperture | >85%, >90% |
| Surface accuracy | L/10 L/2 L |
| Parallelism | +/-3' ,+/-30'' |
| Bevel | 0.1~0.3mm x 45 degree |
| Coating | AR, BBAR or Custom |
Shenyang Ebetter Optics Co., Ltd. offers standard and high precision optical windows in round,square, wedge shapes. We also support custom made optical windows in a variety of substrates, such as UV Fused silica, N-BK7, Germanium(Ge), Silicon(Si),Zinc Selenide(ZnSe). The high precision parallelism of 10 arc seconds, surface quality of 10/5 and flatness of λ/20.Single layer or multi-layer anti-reflection coatings are available.
Magnesium Fluoride (MgF2) Windows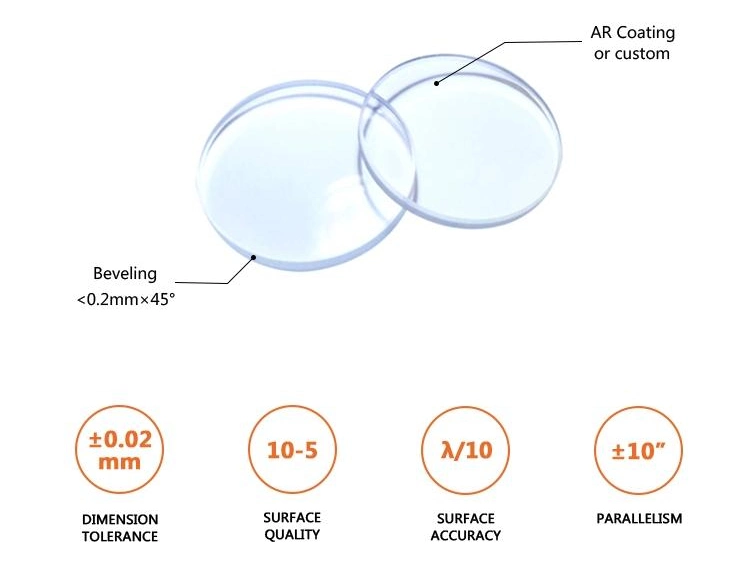 Certificate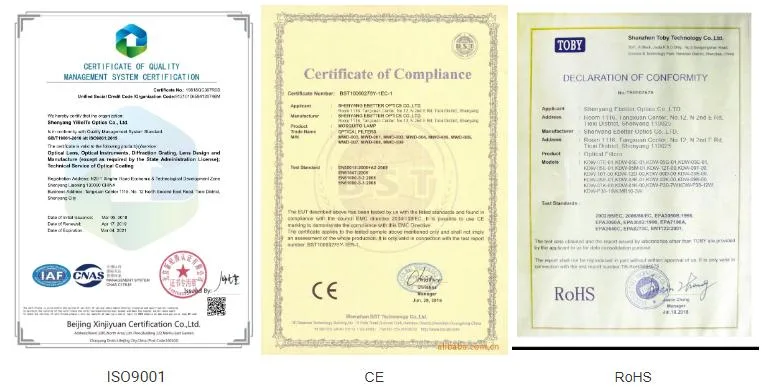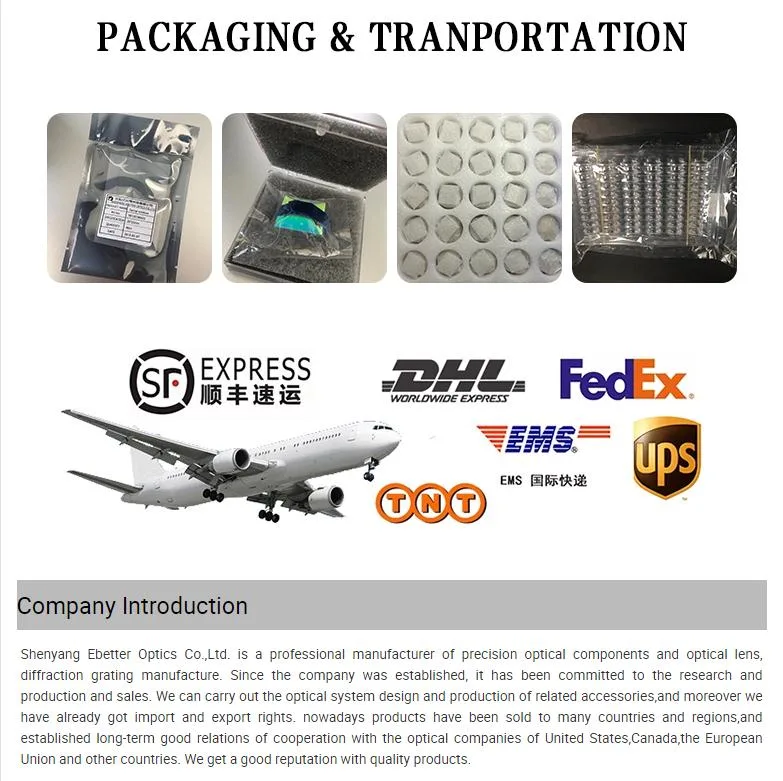 FAQ