These ball lenses have an even higher index of refraction than our LaSFN9 ball lenses, providing a shorter back focal length, which simplifies fiber coupling. Other uses include endoscopy, bar code scanning, ball pre-forms for aspheric lenses, and sensor applications. S-LAH79 (Ohara) has Abbe Number of 28.3, density of 5.23g/cm3 and coefficient of linear expansion of 6.0μm/m°C (-30 to 70°C).
The Half-Ball Lens simplifies system integration.
For general information about ball lens, as well as how to calculate the NA and Focal Length please check our technical article Understanding Ball Lenses.
Specification of half ball lens as follow:
Diameter (mm):0.5mm-100mm
Radius Tolerance (μm):+0/-0.01
Center Thickness Tolerance:(mm) ±0.01
Surface Quality:20-10
Substrate:N-BK7 or other optical material
Coating:None or as requested
RoHS Compliant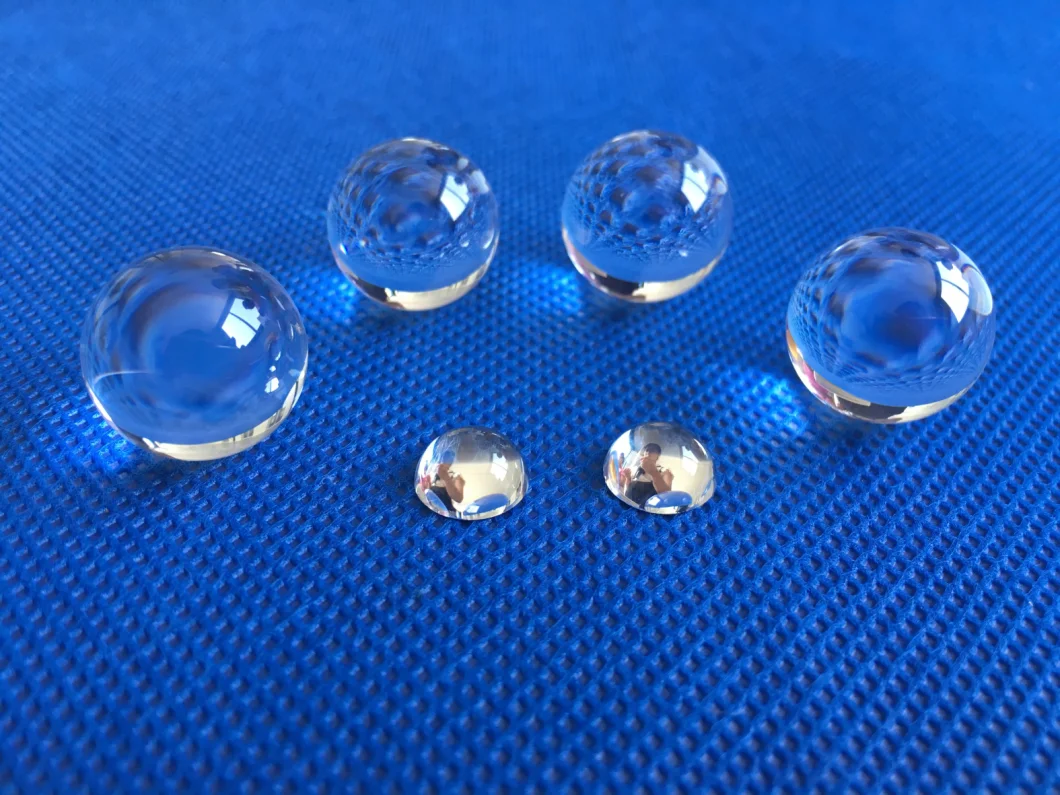 Quality Control