Optical Bk7 Windows/K9 Glass Sheets For Optical System


YUTAi Opticas produce optical windows,material have glass series,infrared series,sapphire series,such as BK7, K9, B270, SF6, Fused Silica, ZnSe, Caf2, Ge etc. The shape as round, square, rectangular, customer shape, make hole is also available.
Optical window materials comparison:
Material

Bk7

or other optical glass
Dimension
2-300mm
Dimension Tolerance
+0.1, -0.1 mm
Thickness Tolerance
+0.1, -0.1 mm
Angle Tolerance
±30 Arc Seconds
Surface Flatness
1/4 L @632.8nm
Surface Quality
60-40 scratch and dig
Protective Bevel
0.25 mm x 45°
Coating
as customer's requirements
Other Items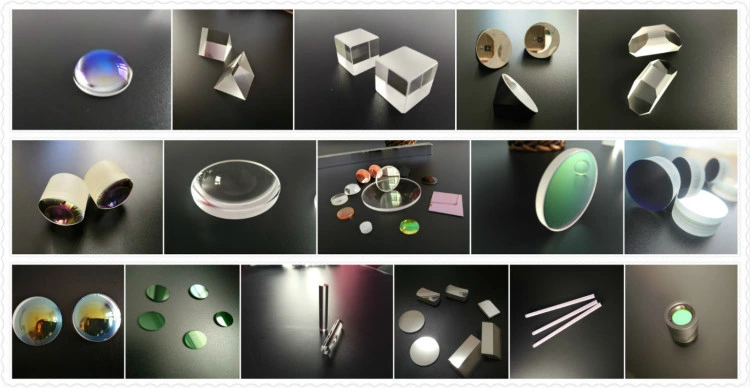 Factory information
Yutai Optics, we specialize in the design and volume manufacturing of high performance optical components such as lens,prisms, windows,filters,mirrors and more for use in optical instruments and laser systems, as well as for military, telecommunications,medical, environment monitoring industry,material is widely ranged from optical glass to IR and UV glass.
As a Fast-growing supplier in Optics, Yutai Optics offers excellent service and good quality items,our products have been appreciated by many European and American customers,of course we build a long-term cooperation.YuTai Optics has quickly established itself as a leader in optical components from its advanced technology and quality control.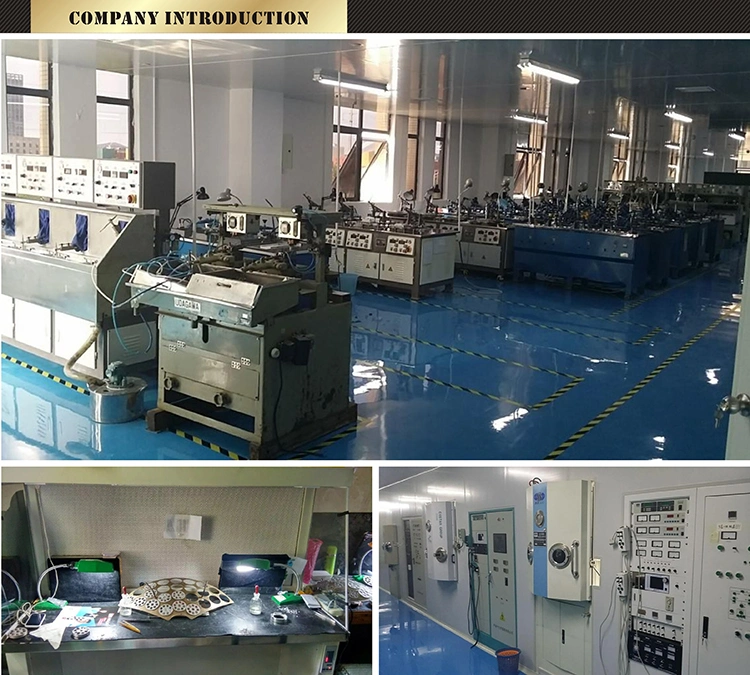 Our Advantage
Sells Team
Yutai Optics has a professinal sells team with excellent service, we tracking from inquiry to delivery of items.We try our best to meet each customers'request.
Produciton Team
Yutai Optics has many experienced engineers and advanced machines, they are the important guarantee for the higher quality products.Our advanced production machines list:
Ring polishing machine, Single axis machine, Two axis machine, Four axis machine,Centering edging machine,Mechanical milling machine,Spectrograph, Grinding machine,nanotech.250upl,talysurfi120.
Inspection Team
Advanced testing equipment and methods are important guarantee for the production of high-precision products.Our testing machine is ZYGO, Stereo interferometer,Horizontal interferometer.We provide testing report for each batch for your items.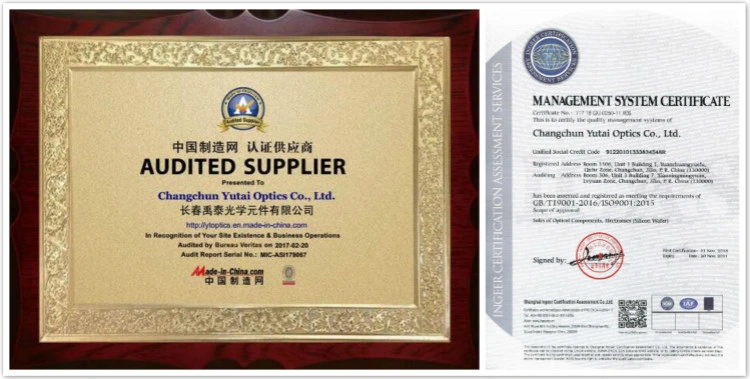 Process for most optics
Material-cutting-rounding-milling-grinding-polishing-edging-cleaning-coating-gluing-edging-blacking-accembly-packing-shipping
Packaging & Shipping
1 Package Detail: A. Standard carbon and envelop with plastic foam.
B. Safety green carton.
C. Customized.

2 Delivery Detail: Within 30 days.(Also depand on the quantity)

Payment: