Product Description
Optical windows are falt, plane parallel plates which are often used as protective barriers for electronic sensors or detectors from outside environments. When selecting windows, please consider materials, transmission, scattering, parallelism and resisitance to certain environment or mechanical properties of the substrate.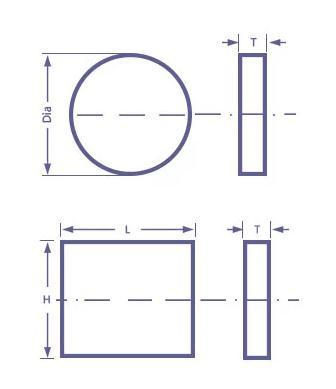 Calcium fluoride window/CaF2 window
Calcium fluoride window/CaF2 window material has a light transmission range of ultraviolet light 0.13 ~ far infrared 10μm (there are five levels: IR infrared, VIS visible, UV ultraviolet, VUV vacuum ultraviolet, excimer level). It is excellent ultraviolet and infrared Window material. Calcium fluoride (CaF2) crystals have a high laser damage threshold and are commonly used to fabricate optical components for excimer lasers. With strong shock and thermal shock resistance and good machinability. Calcium fluoride window is widely used in low energy nuclear physics experiments and detection of charged ions , environmental radiation monitoring and radiological medical diagnosis.
| | |
| --- | --- |
| Diameter | 0.2-300mm |
| Thickness | 0.1-100mm |
| Dimension tolerance | +/-0.1mm or +/-0.02mm |
| Surface quality (scratch & dig) | 60/40, 40/20 or better |
| Clear aperture | >85%, >90% |
| Surface accuracy | L/10 L/2 L |
| Parallelism | +/-3' ,+/-30'' |
| Bevel | 0.1~0.3mm x 45 degree |
| Coating | AR, BBAR or Custom |
Shenyang Ebetter Optics Co., Ltd. offers a wide range of Optical lenses:Plano-convex lenses, Bi-convex lenses,Plano-concavelenses, Bi-concave lenses, Meniscus lenses, Ball lenses and Aspherical lenses.
Calcium fluoride window/CaF2 window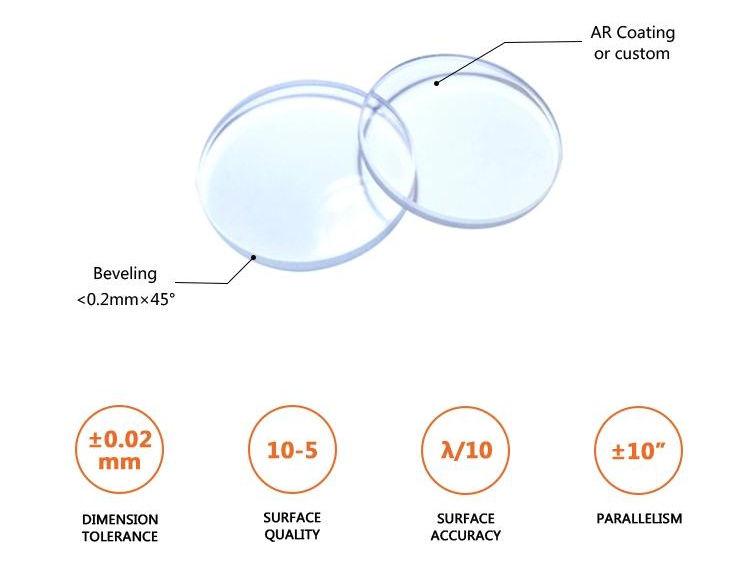 Certificate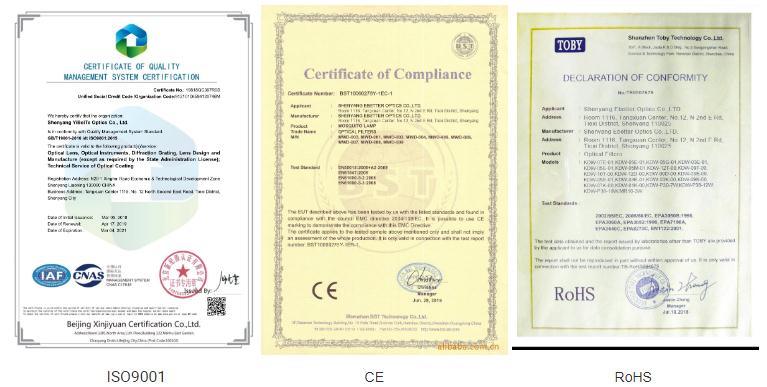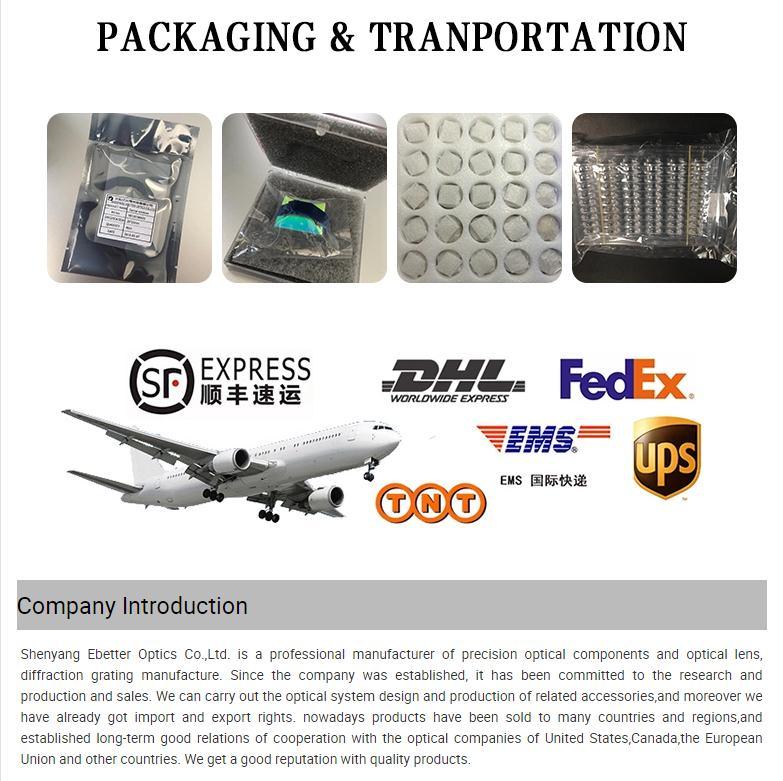 FAQ