HARD GUIDE WAY CNC LATHE
| | | | | | |
| --- | --- | --- | --- | --- | --- |
| SPECIFICATIONS | UNIT | CK6140 | CK6132 | CK6150 | CK6160 |
| Max swingoverbed | mm | Φ400 | Φ300 | Φ500 | Φ600 |
| Max swingover cross slide | mm | Φ180 | Φ130 | Φ280 | Φ395 |
| Max processing length | mm | 750/1000/1500 | Chuck180/Spring CLIP280 | 750/1000/1500 | 750/1000/1500 |
| X/Zaxis;tra-I | mm | X:240 Z:750/1000/1500 | X:300 Z:280 | X:300 Z:750/1000/1500 | X:300 Z:750/1000/1500 |
| Spindle speed | rpm | L:70-560. H:200-1600 | 20-2500 | L:70-560. H:200-1600 | L:70-560. H:200-1600 |
| Spindle nose | ** | C6 | C5 | C6 | C8 |
| Spindel bore | mm | Φ52 | Φ48 | Φ52/82 | Φ82/130 |
| Spindle taper | ** | MT6 | MT6 | MT6 | MT6 |
| Spindel motor | kw | 5.5 | 4 | 7.5 | 11 |
| Chuck size | mm | Φ200 | Φ160 | Φ250 | Φ250 |
| Ball screw dia and pitch | ** | 2505/4006 | 2505/3206 | 2506/4008 | 2506/4008 |
| X/Zaxisfeedmotortorque | N.m | 6/7.7 | 4/6 | 6/10 | 6/10 |
| X/Zaxis rapid traverse | m/min | X:6 Z:8 | X:8 Z:8 | X:6 Z:8 | X:6 Z:8 |
| X/Zaxis repeatabilty | mm | ±0.005 | ±0.005 | ±0.005 | ±0.005 |
| Processing accuracy | ** | IT6-IT7 | IT6-IT7 | IT6-IT7 | IT6-IT7 |
| Workpiece surface roughness | ** | Ral.6 | Ral.6 | Ral.6 | Ral.6 |
| Tailstock sleeve dia | mm | Φ65 | Φ65 | Φ75 | Φ75 |
| Quill traverse | mm | 140 | 120 | 140 | 140 |
| Quill taper | # | MT4 | MT4 | MT5 | MT5 |
| Tool postform | ** | Electric four station | Electric four station | Electric four station | Electric four station |
| Cuttingtool shape size | mm | 20*20 | 20*20 | 20*20 | 25*25 |
| Control System | ** | GSK | GSK | GSK | GSK |
| Voltage | V | 3 PHASE 380V 50HZ | 3 PHASE 380V 50HZ | 3 PHASE 380V 50HZ | 3 PHASE 380V 50HZ |
| Machine dimension(L*W*H) | mm | 2500*1500*1650 | 2500*1500*1650 | 2500*1500*1690 | 2950*3610*1820 |
| Net weight | kg | 1800 | 1100 | 2000 | 3150 |
CHC LATHE USE
This machine is widely used in processing and manufacturing the electrical appliance ,instrumentation industy automobile,motorcycle,fastener bearings,photographic and film machinery,hardware toole,watches,glasses,stationery,motors,valves and gas pipe and other high precise and complesx.It is the ideal high effcient equipment in the hardware machining industy.
CHC Lathe Features
High frequency quenching rail,hardness and high wear resistance
Spindle with angular contact ball bearing,high speed and high rigidity
Is the meter lathe upgrade products,has a very high price performance.
Standard configuration:pneumatic spring collet,line cutter.
Optional configuration :electric tool post, automatic feeding device,tailstock.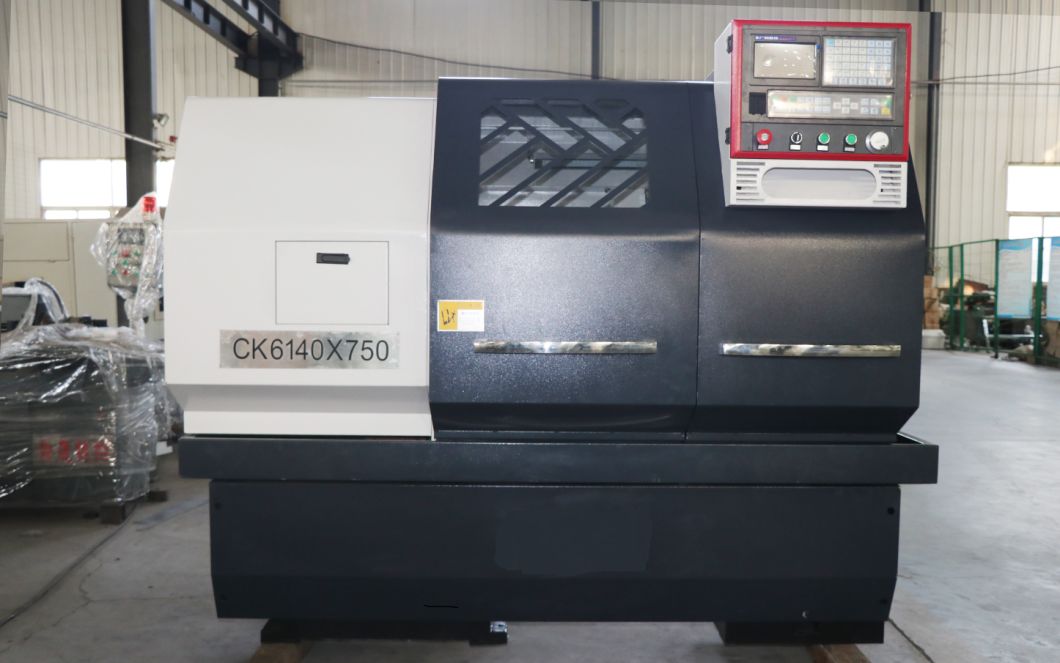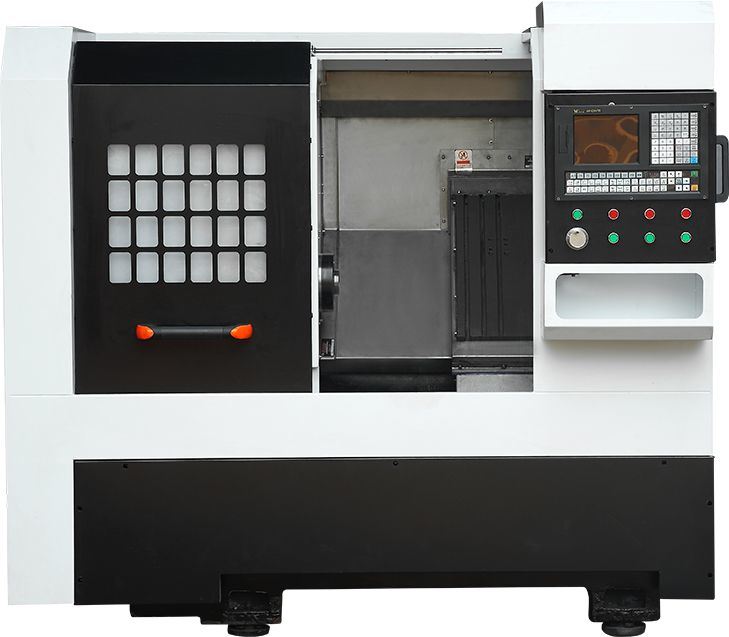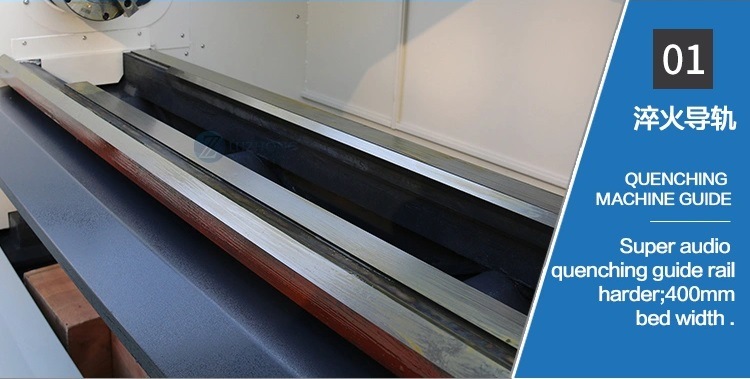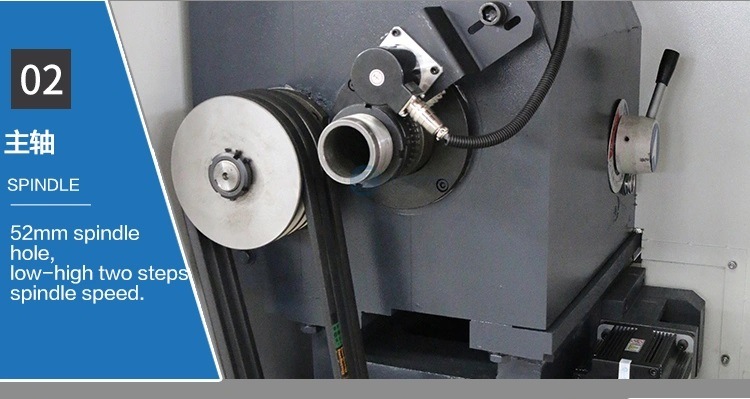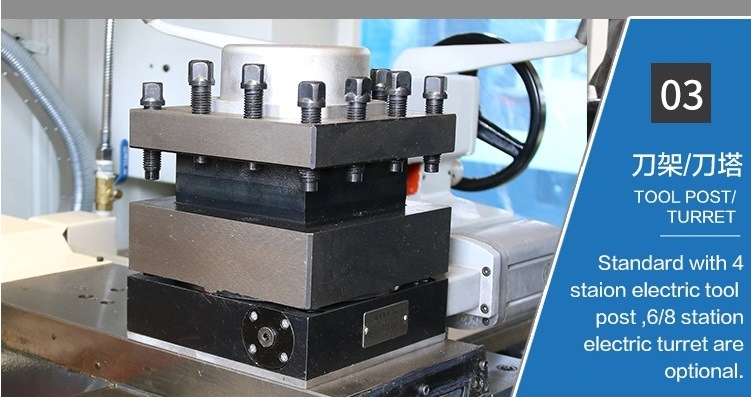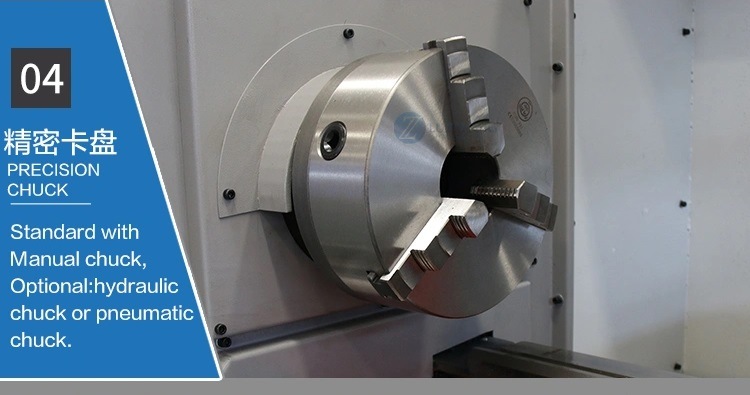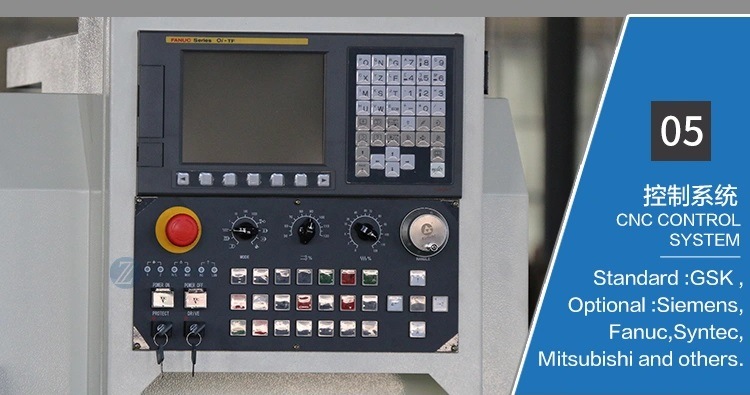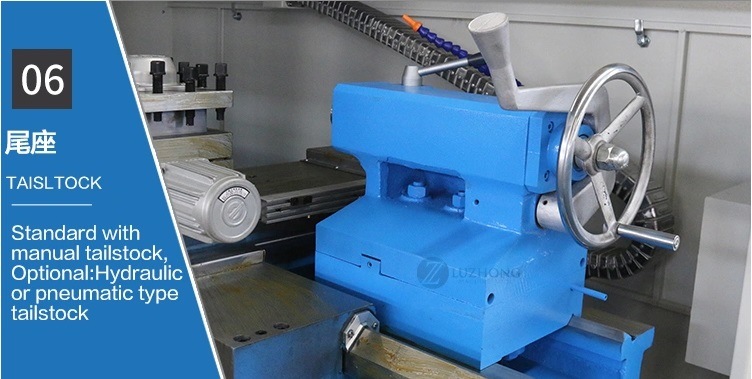 OUR FACTORY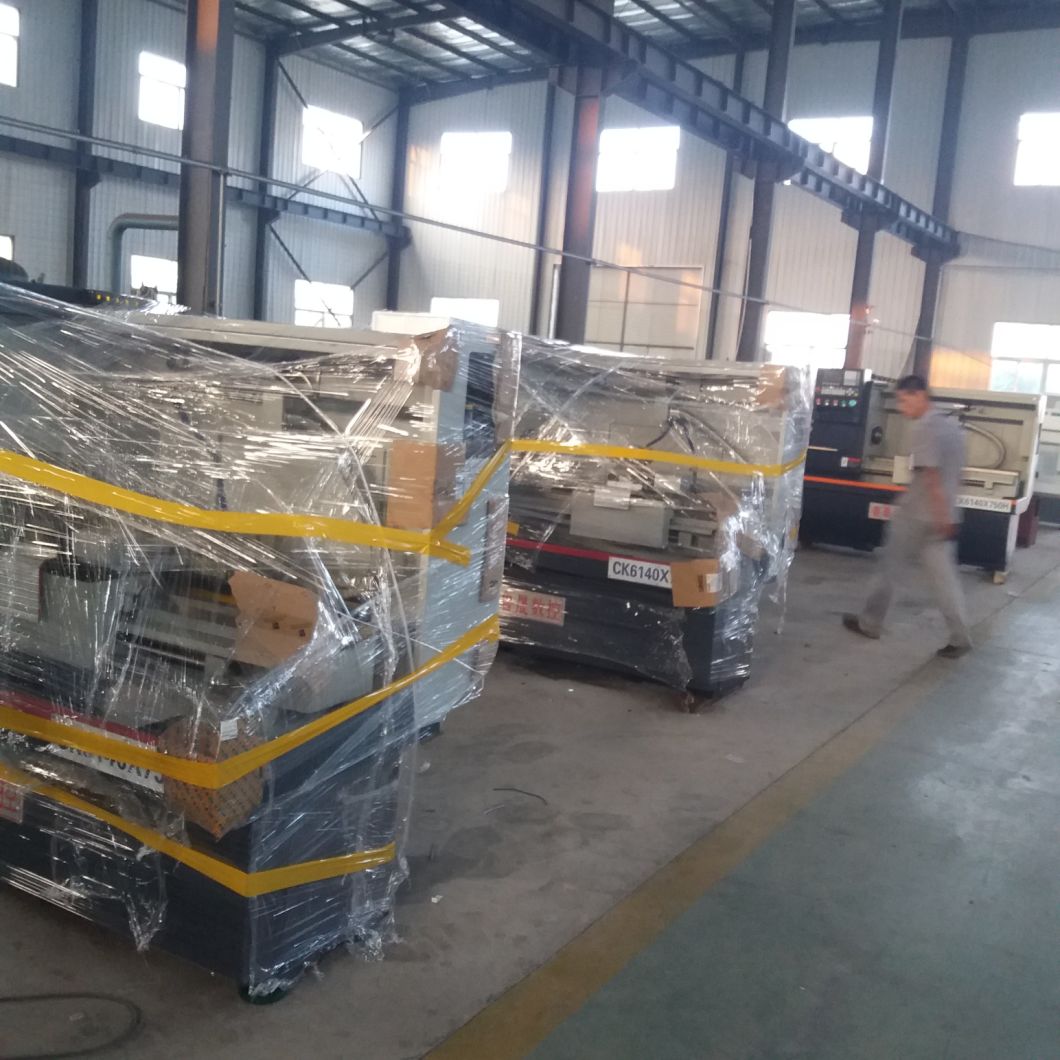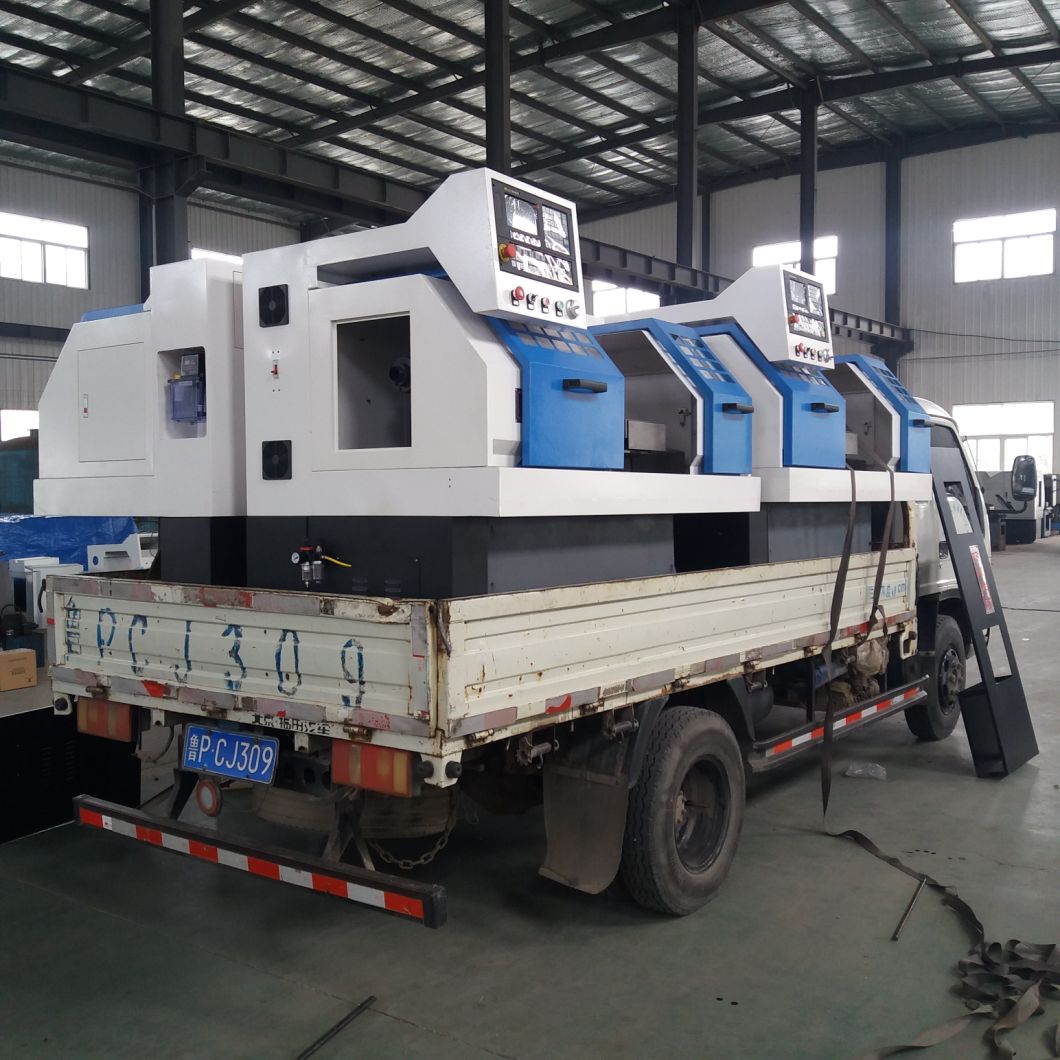 OUR PACKING
Packing Details : International Heat Treatment Standard Export Wooden Package.
workbench and the guide surface rust-proof oil daub, and oil film paper cover.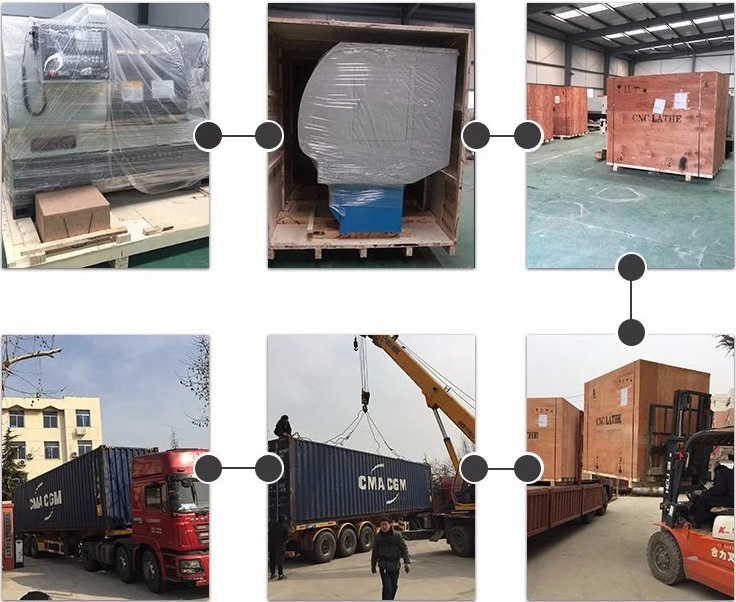 Delivery
The delivery depends on different machines with different configurations. Please contact us to confirm it is in stock or not.
Payment
We prefer to do 100% T/T (30% T/T in advance, 70% T/T before shipment)
Warranty
The warranty period is general 13 months after B/L date. During the warranty period, we will provide free replacement parts (EXW) which are easy damaged. And also parts caused by machine itself quality problems. Meanwhile, the machine should be under normal operation according to Operation Manual.(Except for improper operation or man-made damaged by buyers)