Product Details
Optical Prisms are used to redirect light at a designated angle. Optical Prisms are ideal for ray deviation, or for adjusting the orientation of an image. An Optical Prism's design determines how light interacts with it. When light enters an Optical Prism, it either reflects off an individual surface or several surfaces before exiting, or is refracted as it travels through the substrate.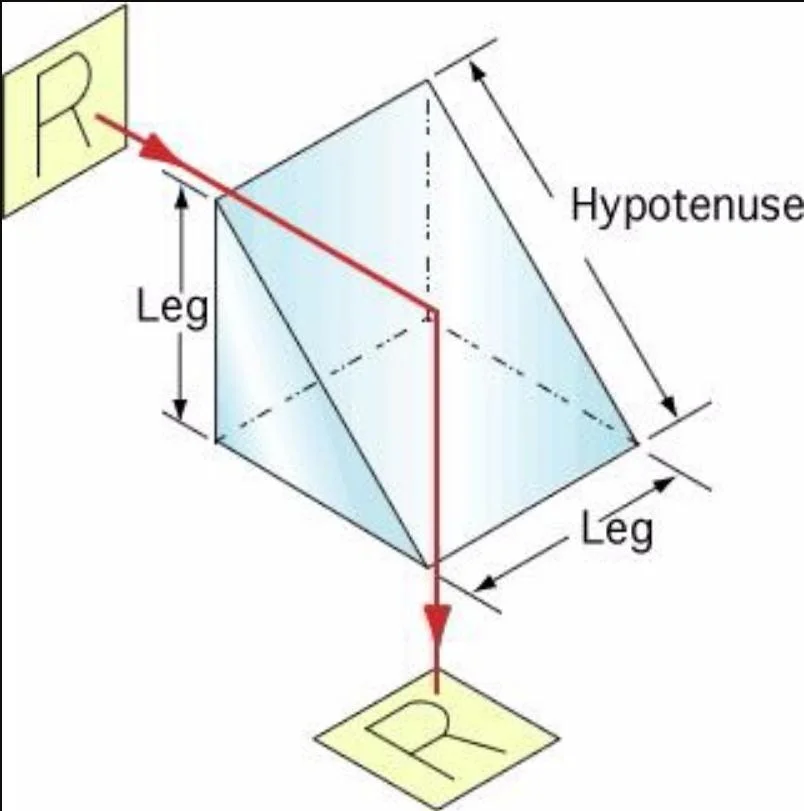 Right angle prisms
Right angle prisms are generally used to bend image paths or redirect light at 90°. This produces a left handed image and depending on the orientation of the prism, the image may be inverted or reverted. Right angle prisms can also be used in combination for image/beam displacement.UV Fused Silica Right Angle Prisms are made from UV fused silica which features low thermal expansion and excellent transmission throughout the UV, visible, and NIR spectral ranges.
| | |
| --- | --- |
| Dimensional Tolerance | ±0.1mm |
| Angle Tolerance | ±2 Arc Seconds |
| Surface Flatness | 1/4 Lambda or 1/8Lambda |
| Surface Quality | 60/40, 40/20 or better |
| Material | BK7/UV fused silica/optical glass |
| Ray Deviation | 90 ° |
| Bevel | Protective bevel as needed |
| Coating | AR, BBAR or Custom |
Shenyang Ebetter Optics Co., Ltd. offers a wide range of Optical lenses:Plano-convex lenses, Bi-convex lenses,Plano-concavelenses, Bi-concave lenses, Meniscus lenses, Ball lenses and Aspherical lenses.
Right angle prisms